A man dressed as
Santa Claus
opened fire at a
Christmas Eve party
in a suburban Los Angeles home that subsequently caught fire, leaving three people dead, police said.
Local programming, South Jersey edition:
After Charlie Tyson became South Harrison Township's first black mayor in January 2007, he received about a dozen threatening calls. One man said Tyson should not "rule over white people."
His tires were slashed, and "KKK" was painted over a campaign sign on his lawn. ...
Two years later, Tyson is struggling to control a community of 2,700 torn apart by racial tension and ugly political fights.
The county prosecutor, state police and, in some cases, the FBI have been called in this year to investigate more than five cases of harassment and other allegations. Accusations were lodged against a rookie police officer, a planning board member, two committeemen-elect - one from each party - and others.
"What's to-day, my fine fellow?" said Scrooge. "To-day?" replied the boy. "Why, it's the day we rip off Tiny Tim and the Cratchits, sir!"
D.C. police said they have uncovered possible misdeeds by four officers in connection with a program that collects toys for needy children, and Police Chief Cathy L. Lanier said any officer "found to have taken toys" will be prosecuted.
An Iraq vet applies his skills in the new economy:
Police spent the day searching the house of a decorated, two-tour Iraq war veteran on Tuesday, one day after he was arrested and charged with making explosive devices and attempting to sell them.
The investigation and arrest was prompted by a tip that the former Soldier was supposedly making improvised explosive devices to sell to gang members, according to a probable cause affidavit.
Steven Andrew Jordal, 24, was an infantry tank specialist in the U.S. Army from 2002 to 2007. He received the Army's Good Conduct medal, along with several other medals, badges and ribbons, the military confirmed. ...
For as little as $100, Jordal was making the same kinds of weapons he saw used against his fellow soldiers in Iraqi and selling them on the streets of Okalahoma City to gang members and known criminals, according to the document.
The police informant had seen Jordal testing explosives in an area near N. Western and 122 Street and said Jordal had custom- made a device for someone who wanted to damage the vehicle of someone who owed money on a drug deal.
Shades of Tim McVeigh. I look forward to the first political assassination by an American of an American using an IED.
Two white Staten Island teens already facing hate crime charges for attacking a Muslim teen the night Barack Obama was elected have been linked to another bias attack that left another victim in a coma.
Ralph Nicolleti and Bryan Garaventa were arrested last month for beating 17-year-old Ali Kamara with a baseball bat as they shouted "Obama!" on Election Night, according to state prosecutors.
Investigators from the NYPD Hate Crime Task Force and the FBI have recently gathered evidence tying the pair to an assault several hours later that left a supermarket manager, Ronald Forte, in a coma for days, sources said. He was run down by a car, they said.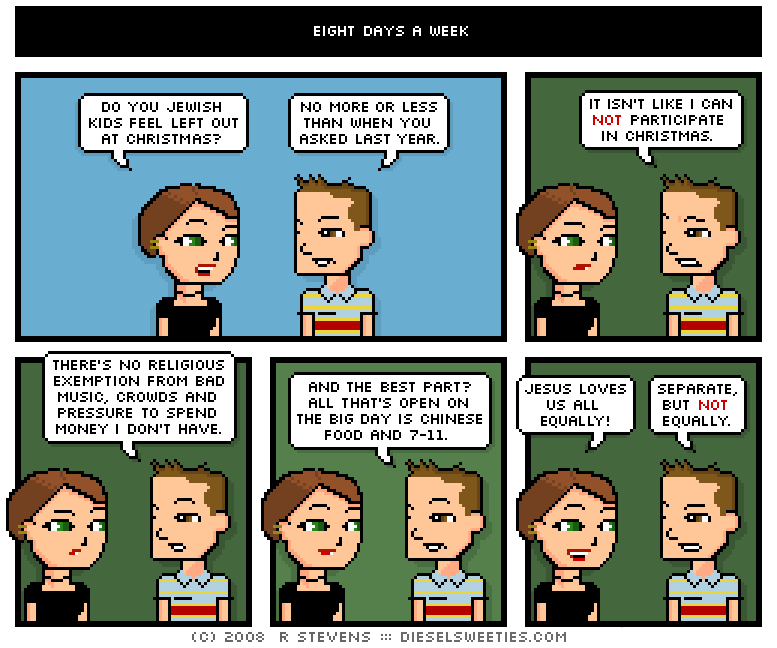 And a happy new year!